Hey guys! Just a quick reminder that the sign up for
lovely letters
project ends today!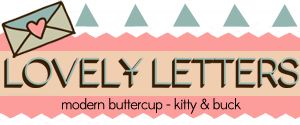 If you didn't sign up yet, go do it right now! The organizers are in Australia, so keeping the time difference in mind, sign up will be done very soon.
Quick recap: this is a
letter writing project
where you commit to writing 4 letters in 8 weeks on given topics and you will receive 4 letters back. There's also an optional package exchange if you're interested.
I already signed up, did you?
(no, seriously? did you? I'm curious to who of you signed up!)
Don't miss today's "real" post below!